Poetry memorization hasn't been much of a problem for us, and we have really enjoyed working through the selections in Levels 1 & 2 of First Language Lessons for the Well Trained Mind. Less enjoyable, but still easily accomplished were the parts of speech definitions. We have, however, been hitting quite a roadblock with the memorization lists for pronouns, state of being and helping verbs, conjunctions, articles and prepositions. Oh, the prepositions! There is nothing fun about these lists!
I can't believe we have gotten this far in the program and I am just now taking the plastic off the Audio Companion CD and putting it in the CD player! I bought the older, combined Level 1 &2 edition used for $5 a few years ago, and the lady I bought it from also threw in the CD, and she hadn't used it either.  And it turns out it's really good! It may be late in the game, but we are going to be using it from now on. Even the 4 year old was starting to recite the prepositions at odd times during the day, and I've also caught myself singing "These are the prepositions we sing about!" while I'm puttering away in the kitchen. The guitar and lyrics by Mike Smith are really enjoyable, and surprisingly not annoying!
Here are the memorization lists I prepared for Big Sister's grammar notebook, to follow along with the chants and songs on the CD: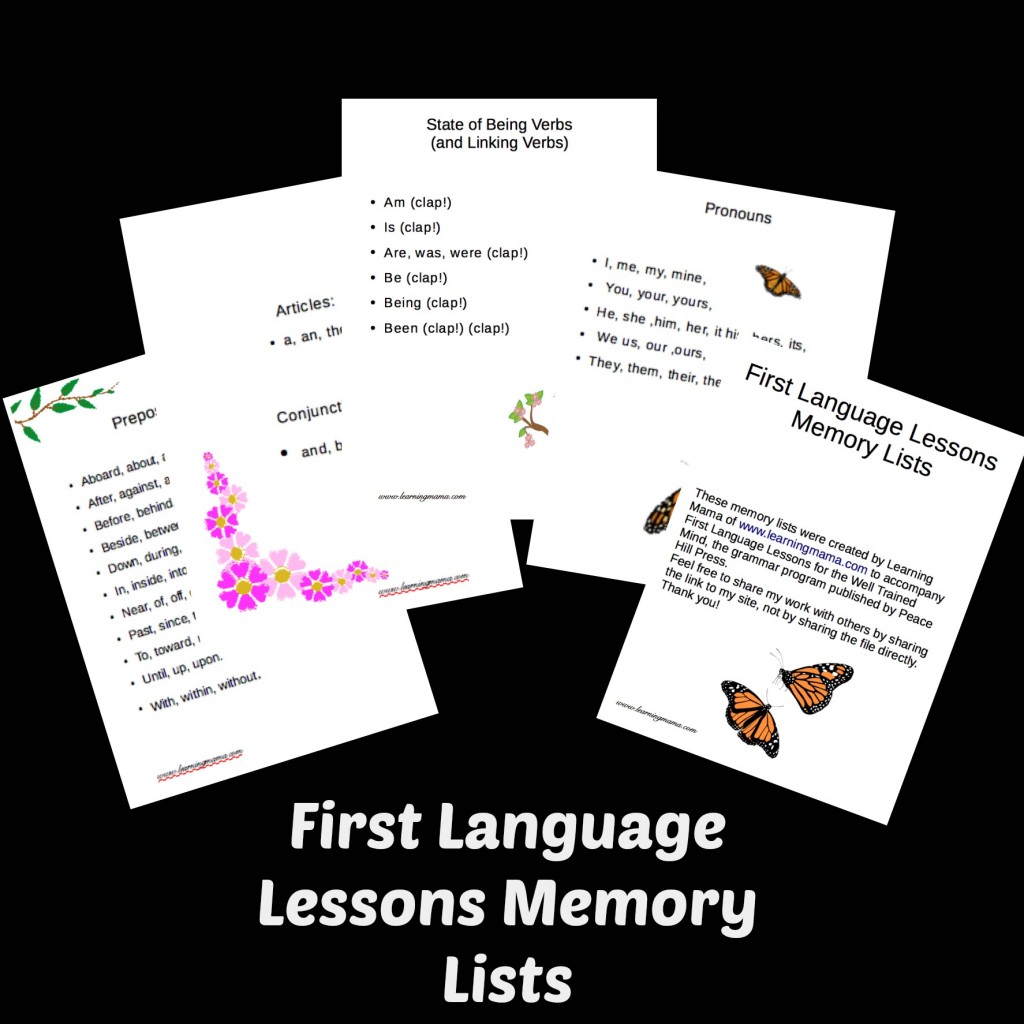 You may also find my Parts of Speech Prints useful, as well as the Poem Printables  available from Homeschool Creations.
What have your children found the most challenging to memorize? Are you seeing the benefits of memory work for your students?