Recruiting homeschool moms to teach co-op classes can sometimes be a little like pulling teeth. At least, recruiting THIS homeschool mom to teach a co-op class sure is! I've always been reluctant to participate because I've felt ill-equipped and uninspired.  So I've always avoided it and instead volunteered my name into the more supporting roles of assisting, helping with clean up, or in the nursery.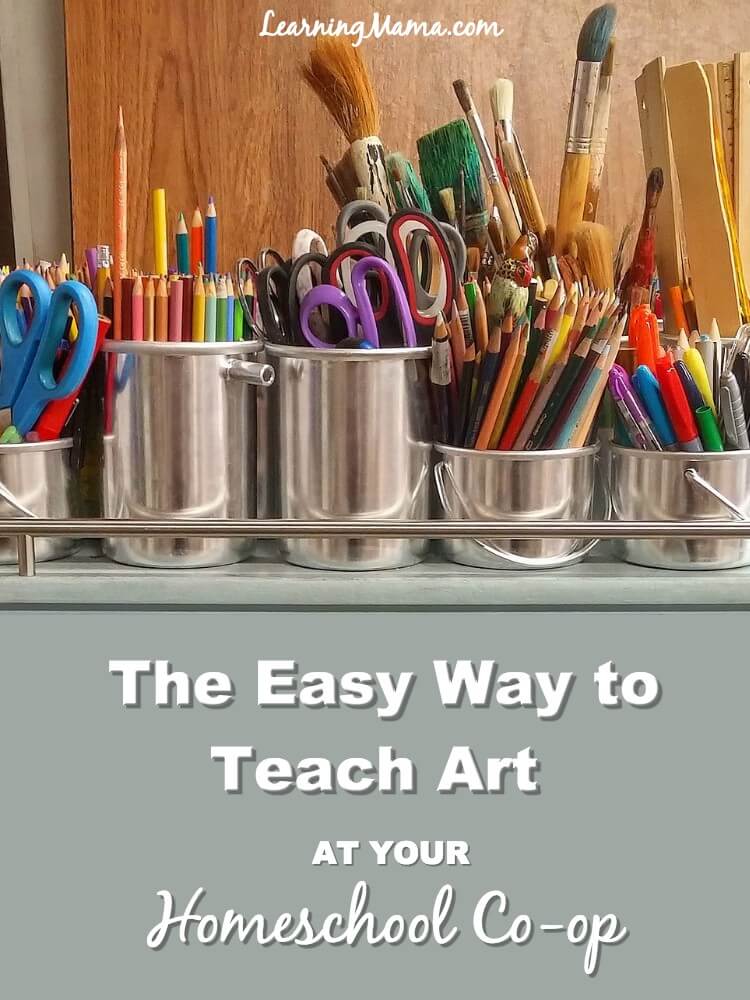 This post contains affiliate links. I was provided with access to this resource for review purposes. All opinions are my own. See my disclosure policy for details.
I have no experience whatsoever in classroom teaching. Even my Sunday School classes have always maxed out at 6-10 students and even then I'm used to working with a prepared curriculum. Come up with a lesson for 20+ students covering Art, Music, Phys. Ed, Science, or Nature Study? That puts me way out of my comfort zone for sure!
And yet this past fall, I found myself signing up to teach a homeschool co-op class of 8-12-year-olds art of all things!
What on earth gave me the confidence to do this?
An awesome, online, video art curriculum, that's what.
Stress-Free Art for Your Homeschool Co-op
You see, for the last year, we have been really rocking it in the art department (according to my kids anyway!). Successful art projects. The mess. The beauty. All of it. We've been using the Mixed Media Art Workshops from Masterpiece Society and are loving them!
Using a video-based curriculum has really allowed me to explore art in our homeschool in a way I never could on my own. I don't have to come up with any ideas, plan, or even have the skills required. With Masterpiece Society, we get our own pre-planned art curriculum AND the teacher who teaches it. My kids love it, I love it, AND Art actually gets done!
So when my homeschool co-op was looking for art teachers, I stepped out of my comfort zone and signed myself up.
How to take the stress out of teaching art at your homeschool co-op
Teaching Art at our homeschool co-op was a breeze! Preparing for a larger number of kids was a bit of a learning curve, but other than that, teaching a co-op art class wasn't much more difficult than teaching it at home to my own kids. Here are some tips for how you can easily teach Art at your homeschool co-op too:
1. Choose an art project
I was planning for a winter class, so I checked out Masterpiece Society's Winter Wonderland Mixed Media Workshops. I selected one of the non-Christmas-themed ones (for our January co-op) that used easy-to-find and affordable supplies and that I thought I would be able to demonstrate myself (no wifi at our co-op location).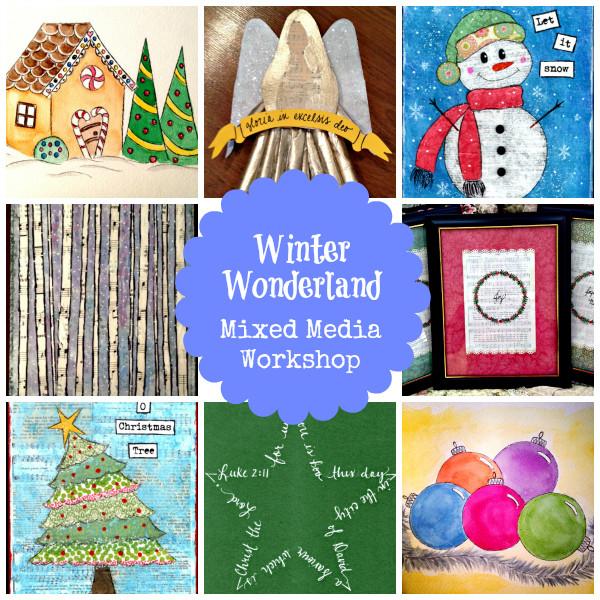 2. Complete the art project yourself
Take the time to complete the whole lesson yourself beforehand and time how long it takes. You want to make sure the kids have time to complete the project in your allotted time frame, especially with all the drying time required between steps. It took me less than an hour, so I figured it would be a safe choice for my 1.5-hour class. You also end up with a finished project to show your students.
3. Make a list of supplies & go shopping
Make a list of all the supplies that you will need to purchase and what you have already that you can use. Do you need to make any substitutions to keep within your class budget?  For example, I had each child bring their own scissors and Sharpies to class and instead of purchasing 20 white Sharpie paint pens, I brought 20 toothpicks to dip in white paint to add the snowflakes.
Next, I tried to find the cheapest place to buy the required supplies. When you're buying in volume, the cost adds up quickly! I needed several items from Micheals so I made separate visits using their 40% off coupons.
4. Make yourself a cheat sheet
My last little piece of advice when prepping an art lesson is to make yourself a cheat sheet. I made myself an easy-to-read, bullet-point list of the steps for the project. I also added a few notes of what I wanted to remind the kids while they were working such as not to apply the paint or paste too thickly as it would take way too long for the projects to dry! And I brought hairdryers to speed up the drying process because inevitably, some kids were still a little heavy-handed!
5. Complete the project again with your class
Don't just stand there in front of the kids and tell them what to do, show them! One of the reasons my kids love Alisha's workshops so much is that they can watch her demonstrate the lesson as they work. Stand where everyone can see you, or walk around while you work and let the kids see what you are doing.
6. Have help
Our co-op is pretty good about having moms who aren't teaching team up with moms that are. I'm so glad I had two other mamas there to help me with pouring paint and drying projects! They also helped some of the kids who misunderstood directions, or who weren't getting it quite right. If you're going to be solo for your class, see if you can recruit another mom or two to help you out.
The kids in my class LOVED the art project, and Masterpiece Society's Winter Wonderland Mixed Media Workshop took all the stress out of teaching for me! I would definitely sign myself up to teach another art class, no worries!
If you're needing to teach art at your co-op, go ahead and hop on over to Masterpiece Society's page and pop Alisha a message about how you can use her classes for your own co-op!
For a weekly art co-op class, I think her Mixing with the Masters or Art Appreciation courses would be really awesome!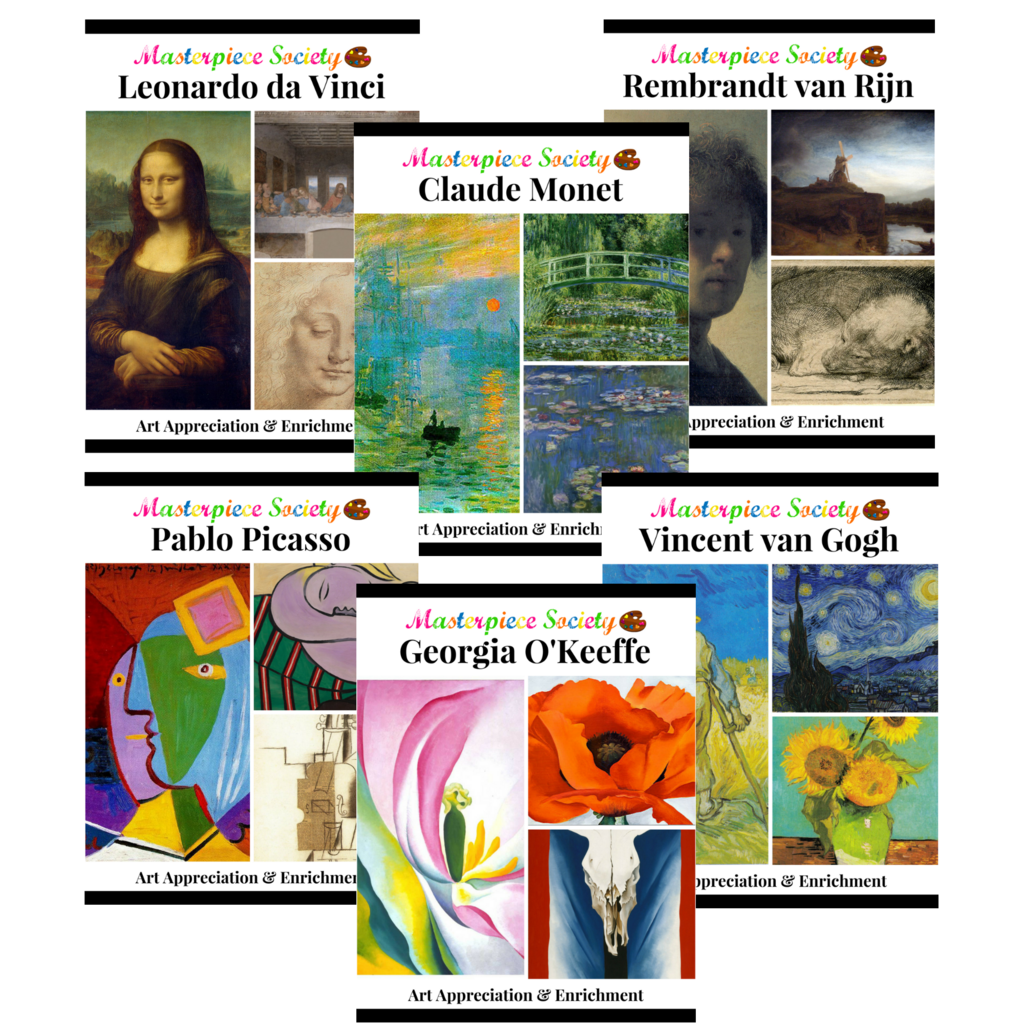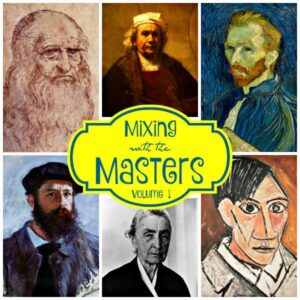 Also, if Alisha's mixed media art courses look good to you and you want them all, check out her membership site – Masterpiece Society Studio. There you get access to ALL of her mixed media art workshops for kids PLUS exclusive member-only content. Sign up during her launch period to lock in the low, introductory price!
Not sure if you'll like the classes? You can try one for free!