It's not likely to surprise you to find out that this bookworm loves books about books. People like to read about their favourite things, right?! Since I'm especially passionate about reading aloud, I decided to check out Jennifer Pepito's new book, Mothering by the Book: The Power of Reading Aloud to Overcome Fear and Recapture Joy just as soon as I heard about it.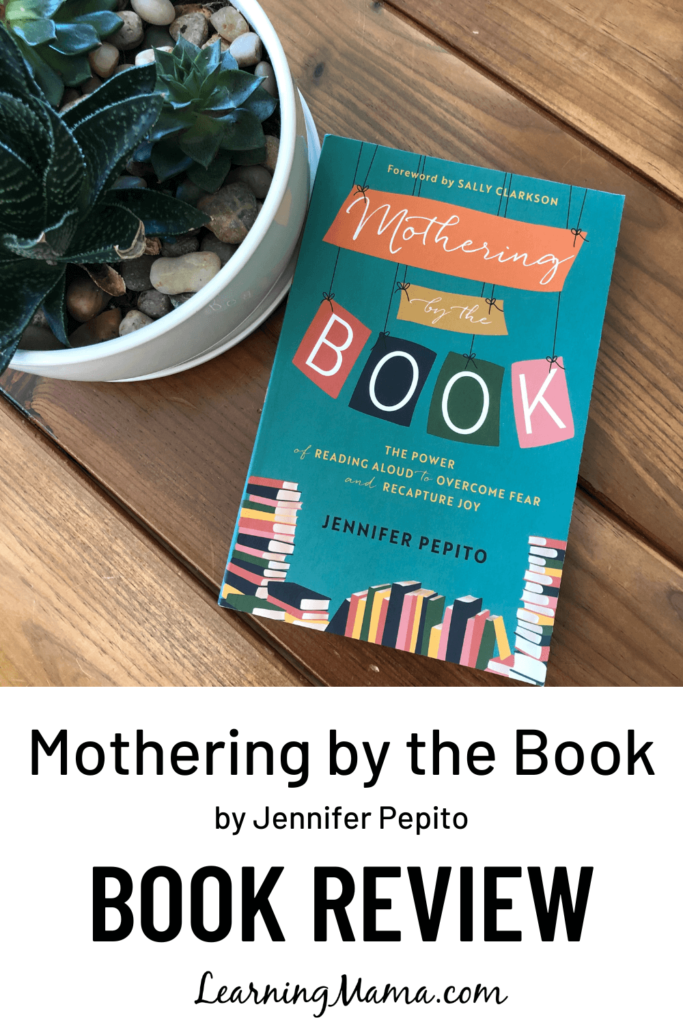 I received a complimentary copy of this book from the publisher for review purposes. All opinions are my own. See my disclosure policy for details.
Before reading Mothering by the Book, Jennifer Pepito's name was only vaguely familiar to me. I think I'd seen her referenced on Instagram on another homeschooler's account maybe once or twice. All this to say that I jumped into this one blind, knowing only that it was a book written by a homeschooling mama about one of my greatest passions: reading aloud.
Mothering by the Book: A Homeschool Mother's Memoir
What I didn't realize when I picked it up is that Mothering by the Book is actually a memoir more than anything else. In it, Jennifer tells about how the various struggles of her motherhood journey were all related to some particular fear and how she overcame them through the stories she shared by reading aloud to her children. I'm a firm believer in the power of stories to shape lives and form imaginations, so this is a message I can definitely get behind!
Each chapter of  Mothering by the Book closes with a booklist, but each chapter is built around one particular book which helped Jennifer overcome in that specific area of her life. These are the primary books:
Pride and Prejudice by Jane Austen
Baby by Patricia MacLachlan
Charlotte's Web by E. B. White
Understood Betsy by Dorothy Canfield Fisher
All-of-a-Kind Family by Sydney Taylor
The Railway Children by Edith Nesbit
Little House on the Prairie Series by Laura Ingalls Wilder
Little Britches by Ralph Moody
Cheaper by the Dozen by Frank Bunker Gilbreth Jr. and Ernestine Gilbreth Carey
Freedom Train by Dorothy Sterling
Endurance: Shackleton's Incredible Voyage by Alfred Lansing
The Hiding Place by Corrie ten Boom
The Door in the Wall by Marguerite de Angeli
Most of these books I've already read (and loved!) but now I've got a few more to be on the lookout for!
Whether you're looking for read-aloud inspiration or to read a homeschool mama's memoirs of adventures (and misadventures!), check out Mothering by the Book for a dose of inspiration and encouragement!