What better way to nurture my kids' love of animals and nature than by combining it with another one of their favourite things — family movie night! We've been learning all about mammals in our biology studies, and my kids were so excited when I told them we were going to watch a brand new, not yet released movie all about the largest land mammal on earth — the African elephant!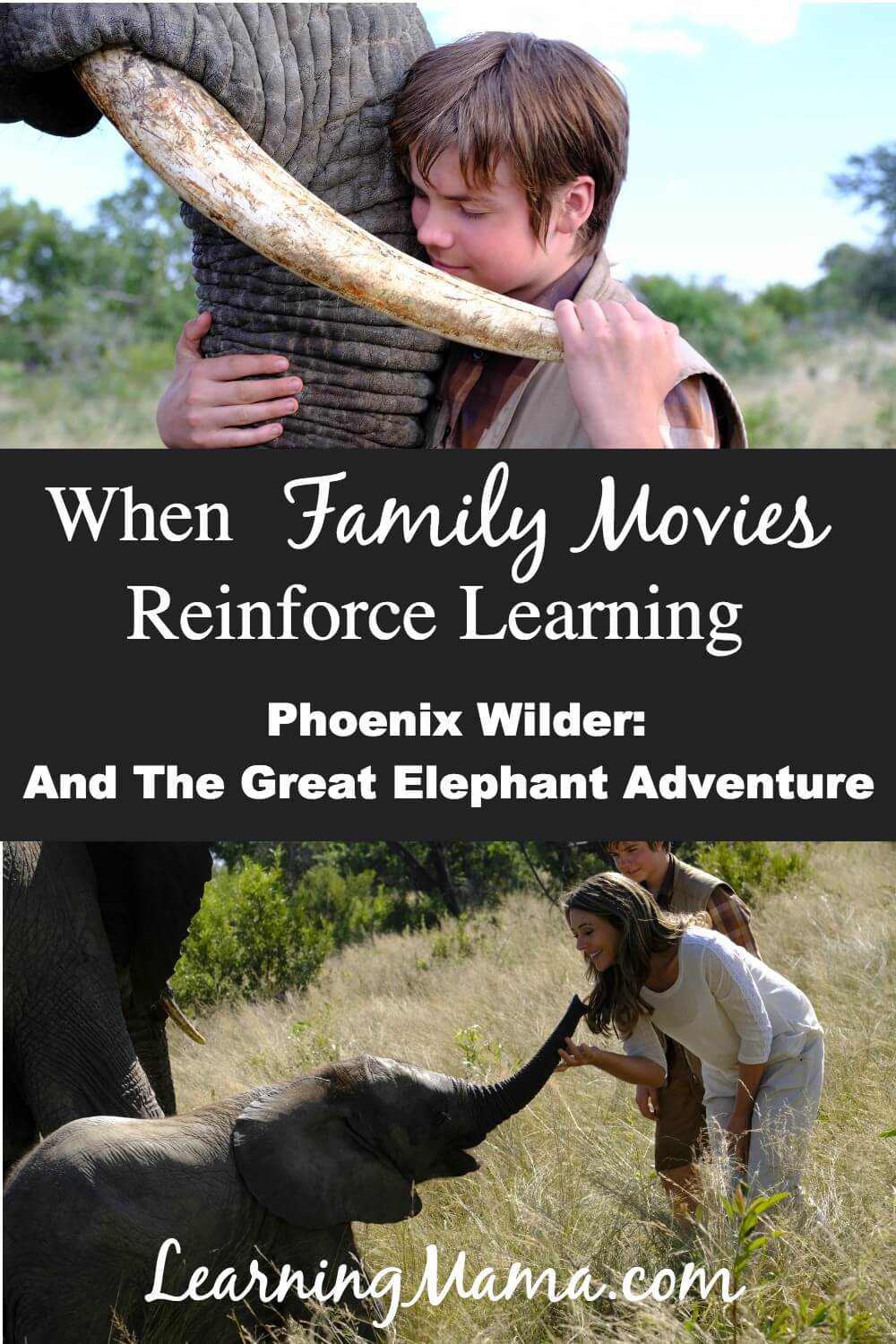 This is a sponsored post. I was provided free access to the movie Phoenix Wilder: And the Great Elephant Adventure and was compensated for my time. All opinions are my own. Please see my disclosure policy for details.
Phoenix Wilder: And the Great Elephant Adventure is a family drama about a 13-year-old Amercian boy (Phoenix) who is orphaned and sent to live with his aunt and uncle in Africa. While grieving the loss of his parents, he falls in love with his new environment and eagerly asks to join his uncle on safari. The safari is amazing, and Phoenix is having a great time when he becomes separated from his uncle and the others, is left behind, and eventually lost in the African wilderness.
My kids were sitting on the edge of their seats in excitement and anticipation as Phoenix became more and more lost, struggled to survive, made friends with an elephant, and eventually came up against a band of Elephant poachers. They found the suspense thrilling and I could hear them gasp and exclaim throughout the film!
When Family Movies Reinforce Learning
One of my favourite things about watching movies together as a family (besides enjoying extra butter on my popcorn!) is all the great opportunities for discussion it provides. Phoenix Wilder: And The Great Elephant Adventure definitely delivered in this department!
My 10-year-old brought up all the things Phoenix (and the adults who were taking care of him) did wrong — when you realize that you are lost, you should stay put and not wander further; when adults are transferring care or responsibility of a child to another adult they should actually tell that adult. It was also a great opportunity to review a children's outdoor adventure safety class we had attended 4 years ago — I was pleased with how much she remembered!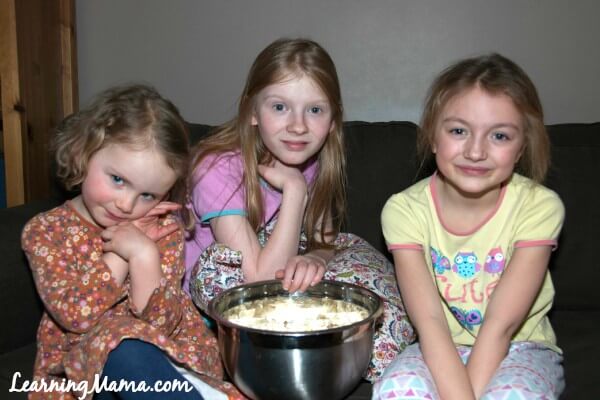 The more obvious educational connection with this movie (and the one I was actually going for when I made the selection) is the environmental/wildlife conservational perspective. I thought it would make a great science supplement for us, and it did!
It was wonderful to see the South African landscape and the massive elephants. Their eyes were also opened to the ills of the illegal ivory trade. There is also an interview after the film with world-famous conservationist Dr. Richard Leakey, who is responsible for the burning of 12 tons of ivory in Nairobi National Park back in 1989.
About Phoenix Wilder: And The Great Elephant Adventure
Besides the brief plot synopsis I gave you above you might also be interested to know these details:
Written, directed, and produced by Emmy-nominated producer, director and writer

Richard Boddington (of Against the Wilds films).
Starring Elizabeth Hurley
Releasing on World Elephant Day, April 16th, 2018
Watch the movie trailer below, and go to Fathom Events to find out where the movie is playing near you!
Phoenix Wilder: And The Great Elephant Adventure Trailer from Richard DC Boddington on Vimeo.
Win tickets to Phoenix Wilder: And The Great Elephant Adventure!