My daughter has become somewhat obsessed with decoupage and mixed media art! This obsession, along with her love for seasonal decorating inspired our most recent art project which I'm sharing with you today. This decoupage heart art project is perfect for Valentine's Day and is so easy that even my 3-year-old was able to join in. She had a blast ripping paper and glueing herself to the table — and her project came out looking pretty good too!
This post contains affiliate links. Please see my disclosure policy for details.
Valentine's Day Decoupage Heart
Inspired by upcoming Valentine's Day, and armed with art supplies we had on hand, we made these hearts to decorate our home. And with a houseful of little girls, I have no doubt that they will become permanent fixtures somewhere in our house.
Supplies Needed:
Cardboard or boxboard (old cereal boxes or pizza boxes will do)
Pretty paper scraps (scrapbooking paper, wrapping paper, book pages)
Scissors (you might want to use decorative edge scissors)
Heart template (or draw freehand)
Pen or pencil
Foam brush (or use your fingers)
Ribbon or twine (optional)
Hole punch (optional)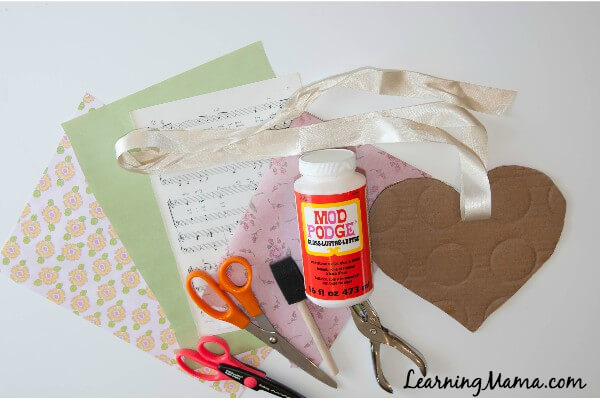 How to Make It:
Step 1: Draw a heart onto the cardboard or print, cut out, and trace my template. I've provided two sizes, to use the larger one, trace one side and flip the template to trace the other. Cut out your cardboard heart.
Step 2: Cover your heart with ModPodge (or paste as you go).
Step 3: Next, rip or cut your paper scraps and arrange them on your heart. We used scrapbook paper and pages from an old hymnal. Don't worry if you go past the edges of the heart, you'll cut those off later.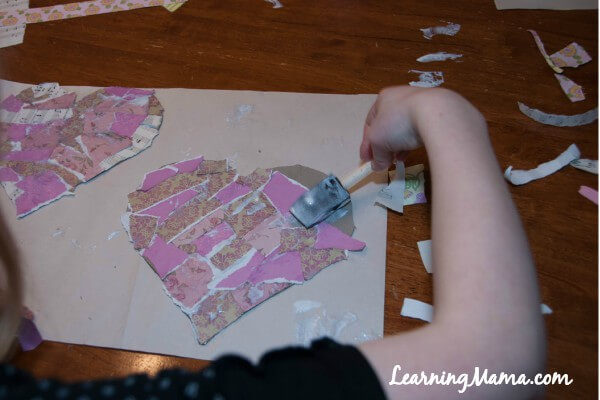 Step 4: When your entire heart is covered with pretty paper and there is no cardboard left showing, go over your whole heart with another coat of ModPodge. Allow to dry.
Step 5: Once your project is dry, turn it over and trim off any paper that went past the edges. If desired, punch a hole and pull your ribbon or twine through for hanging.
Find a special place to hang or display your decoupage heart, and enjoy! Or give it to a friend!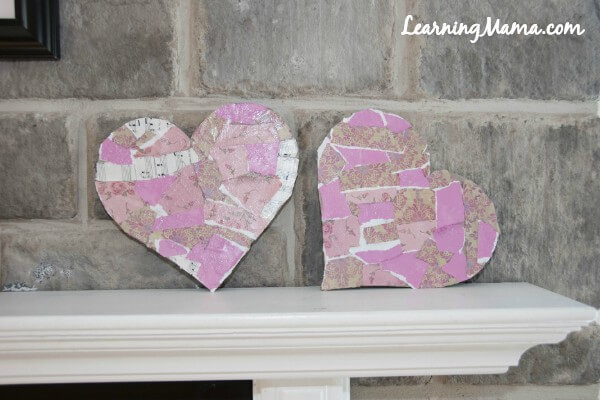 My daughter's love of decoupage and ModPodge is heavily inspired by the art classes she has been taking with Alisha of Masterpiece Society. She just loves her Mixed-Media Workshops, and I do too!
For more Valentine's Day Art Projects, check out her mini-workshop: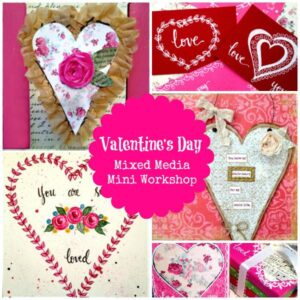 And for more seasonal inspiration, check out her other seasonal workshops: