We've been using Story of the World in our homeschool for going on 7 years now — we love it! This year, I'm preparing to start the cycle all over again in Ancient History with my younger children (kindergarten & fourth grade) so I made these Story of the World Volume 1 Notebooking Pages to keep our notebooks fun and tidy.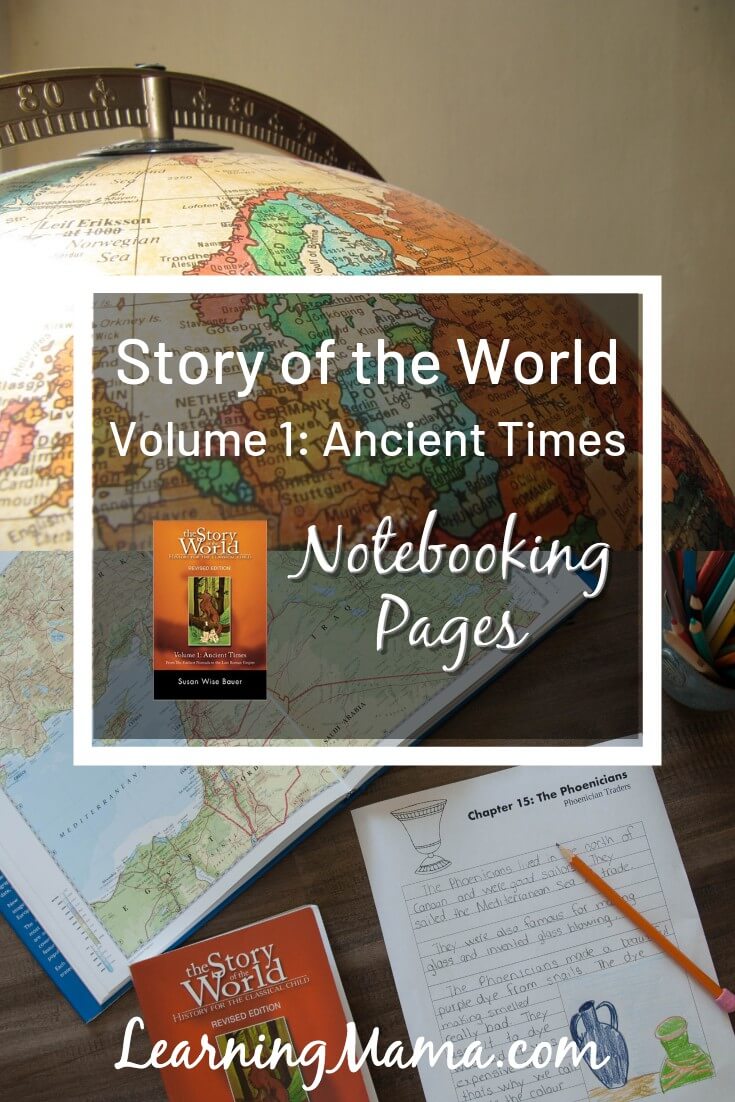 One of the things I love about the Story of the World history curriculum is that it is adaptable and can be used with multiple ages. We use these notebooking pages to record narrations after reading the text; my older students write their own and I act as scribe and record the narrations of my younger students.
Related: The Ultimate Guide to Using Story of the World in Your Homeschool 
Each Story of the World Volume 1 Noteboking Page Includes:
Chapter and subchapter headings
Lined space for written narrations
A photo or graphic to coordinate with the chapter
A blank box for the child to illustrate their own page
If you'd like your own 92-page printable Story of the World Volume 4 Notebooking Pages, they are now available in my Subscriber Only Library — enter your email into the box below to receive access to these and other exclusive printables.