I was never much of a fan of history back in my own school days. As a matter of fact, I'm not sure ANY world history was taught to me in my whole kindergarten through twelfth-grade experience! Some Canadian history (yawn!) was covered of course, but the Roman Empire? The War of the Roses? The French Revolution? World War I & II? I can't say with any certainty that any of that was covered in class. It should come as no surprise then that in all the subjects I've taught my own children homeschooling, I've learnt the most teaching history.
For the last four years, I've been teaching history in my homeschool using Well Trained Mind Press' The Story of the World series, and we love it!
This post contains affiliate links. Please see my disclosure policy for details.
I've been talking a lot lately with friends who use Story of the World in their homeschool about how we use it in our homeschool and what other resources are available to complement it. We're nearing the end of the program, and I love sharing with those who are just starting out!
There are a LOT of options — everything from simply reading the book and talking about it with your children to doing numerous activities and unit studies for each chapter. There's supplemental reading, timelines, lapbooks, notebooking, videos, audiobooks, crafts … the possibilities are endless.
The core of the curriculum is, of course, the Story of the World books themselves. Well Trained Mind Press also offers audio CDs, Activity Guides, Student Pages, and tests to accompany each of the four volumes. We've never done the tests, and I've always just used the student pages included in the Activity Guides but you can certainly make your life easier by buying them pre-printed or printing from the pdf download. I HIGHLY recommend the audio versions by Jim Weiss!
RELATED: How to Use Story of the World with Multiple Ages
No matter how you chose to use The Story of the World in your homeschool, you'll probably find something in this post that will help you enjoy this wonderful history curriculum in your own homeschool.
Supplemental Reading for Story of the World
The Additional History Reading and Corresponding Literature Suggestions provided in the activity books are a great resource for supplemental reading. If you're working with a variety of ages and not necessarily the target ages of each of the volumes though, you might have a little bit of digging to do to find appropriate materials for your children. Here are some excellent booklists to get you started:
Book Lists for Volume 1:
Book Lists for Volume 2:
Book Lists for Volumes 3 & 4:
I've grouped these together as many book lists don't distinguish between Early Modern and Modern History.
Story of the World Lapbooks
The Volume 1 Lapbook listed below was hosted on a blog that is no longer available, but the dropbox file is still there and can be accessed. Another blogger, Carrot Top x 3 has created lapbooks for the last three volumes. Perfect for kids who love to cut & paste!
Story of the World Notebooking Pages
We started our history notebooks 4 years ago using simple, lined paper. Lined paper does work, but using pre-made notebooking pages makes notebooks look so much better! NotebookingPages.com offers a huge selection of History Notebooking Pages (and timelines) that you can purchase in individual bundles, and a membership to their site gets you lifetime access to ALL their notebooking pages.
I've also created my own notebooking pages specifically for use with Story of the World, complete with the particular chapter titles and sub-headings.
Timelines
Timelines are a great way to help your students see how events in history overlap and relate to one another. Sometimes our children can compartmentalize historical events, and the visual representation that a timeline provides can help them to understand that history is unfolding simultaneously all over the world. What was going on in Africa during the American Revolution?
There are several types of timelines and you can use any of them with Story of the World; chose the one that best meets your needs and preferences:
Wall timeline
A timeline that you attach to the wall is a great visual way of displaying history if you have the space (or the inclination for this type of home decor).
Book of Centuries
Another great option is to create a timeline in a notebook or binder.
Foldable/Accordion Timeline
This is the best of both worlds in my view –you get the flow of a wall chart with the compactness of a notebook. Pages are attached so you get the whole flow of history but fold into a book to save space. Any of the Book of Century options listed above will work, and this link to Notebooking Pages also has a video of how to assemble one.
Pre-made Timeline
You don't have to make your own timeline, there are a lot of timelines available for purchase. There wall timelines, book of centuries, and notebooks available. We have the Adams Synchronological Chart or Map of History which folds out of a (very large!) book and it is pretty.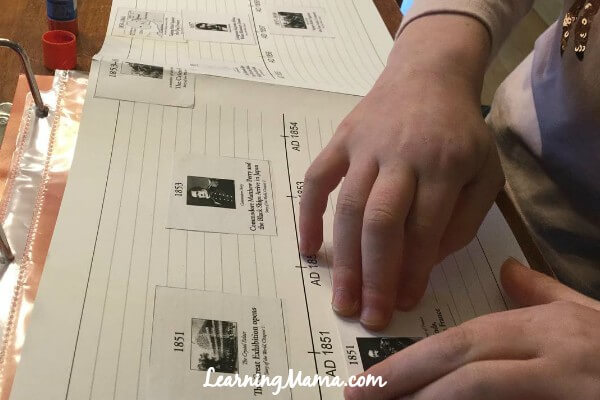 Timeline Figures/Cards
Once upon a time, a blogger actually created all the timeline figures needed for Story of the World and made them available for free on her blog. Unfortunately,  those files are no longer available. I did find timeline cards for Volume 1, but you're going to need an alternative plan for the other three volumes. The good news is that it's easy enough to make your own timeline figures. If you want to do-it-yourself  — have your children draw their own, or search online for images of the main players in each chapter. There are also some pre-made options available though they aren't organized especially for SOTW. Here's a few to get you started:
Colouring Pages
Something we have really enjoyed with our Story of the World lessons has been using complementary colouring pages. Colouring is a great way to keep busy kids quiet while you read aloud from The Story of the World books or from your supplemental reading choices.
While the activity guides do contain some colouring pages, we have also purchased some history-themed colouring books. Bellerophon and Dover have lovely history-themed colouring books at great prices!
I also recently made the discovery that Well Trained Mind Press has also produced some supplemental downloadable colouring pages to go along with SOTW Volume 4 featuring a colouring page for each chapter. My kids were super excited about this as the activity guide for volume 4 contains significantly less colouring pages than previous volumes.
There are also many historically themed  colouring pages available for free online that are worth looking into:
History Videos
Audio Books & Dramas
The audio versions of all four Story of the World volumes have been wonderfully narrated by the talented Jim Weiss and are available on CD or mp3 download. But did you know that Jim Weiss has also narrated numerous other audiobooks and dramas that make great additions to your history studies? Jim Weiss' audiobooks are available from Well Trained Mind Press, Amazon, and probably even your public library.
The Story of the World Activity Guides also provides extensive lists of both history and literature book lists to complement each chapter. It is definitely worth checking to see if you can access the audio versions of some of these books! I've found many of them available on Audible.
History-Themed Art Lessons
A fun idea to supplement your Story of the World experience is to incorporate history-themed art lessons into your history studies. A great way to spruce up your history notebooks!
Ancient History Inspired Art Lessons
Medieval/Middle Ages Inspired Art Lessons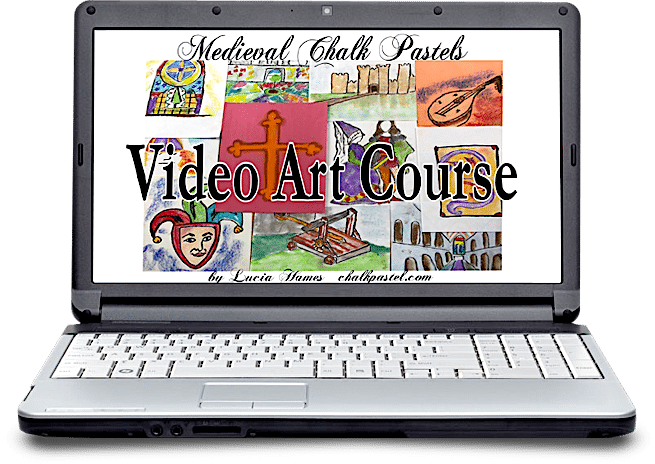 Early Modern/Modern History Inspired Art Lessons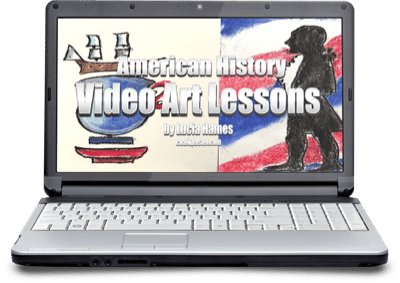 Music Appreciation Through Historical Periods
We've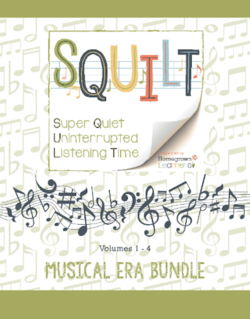 really enjoyed using SQUILT Musical Eras to study music appreciation along with our current historical period. With four volumes (Baroque, Classical, Romantic, and Modern) they've got everything but ancients covered!
What are your favourite resources for using with The Story of the World? Did I miss any?

See more of my Ultimate Guides Here:
The Ultimate Guide to Homeschool Podcasts
The Ultimate Guide to Keeping Busy Kids Quiet (& Engaged!) During Read Alouds