Explore the cultures of the world from your own kitchen with Eat2Explore cooking subscription boxes!
One of our favourite parts of homeschooling over the years has been exploring the world and history through living books. We've enjoyed travelling across the globe and through time learning how various peoples live, worship, eat, and communicate. It's so much fun! When I found out there was a subscription box for families that would bring the tastes of the world to our kitchen, I thought it would be perfect for our family!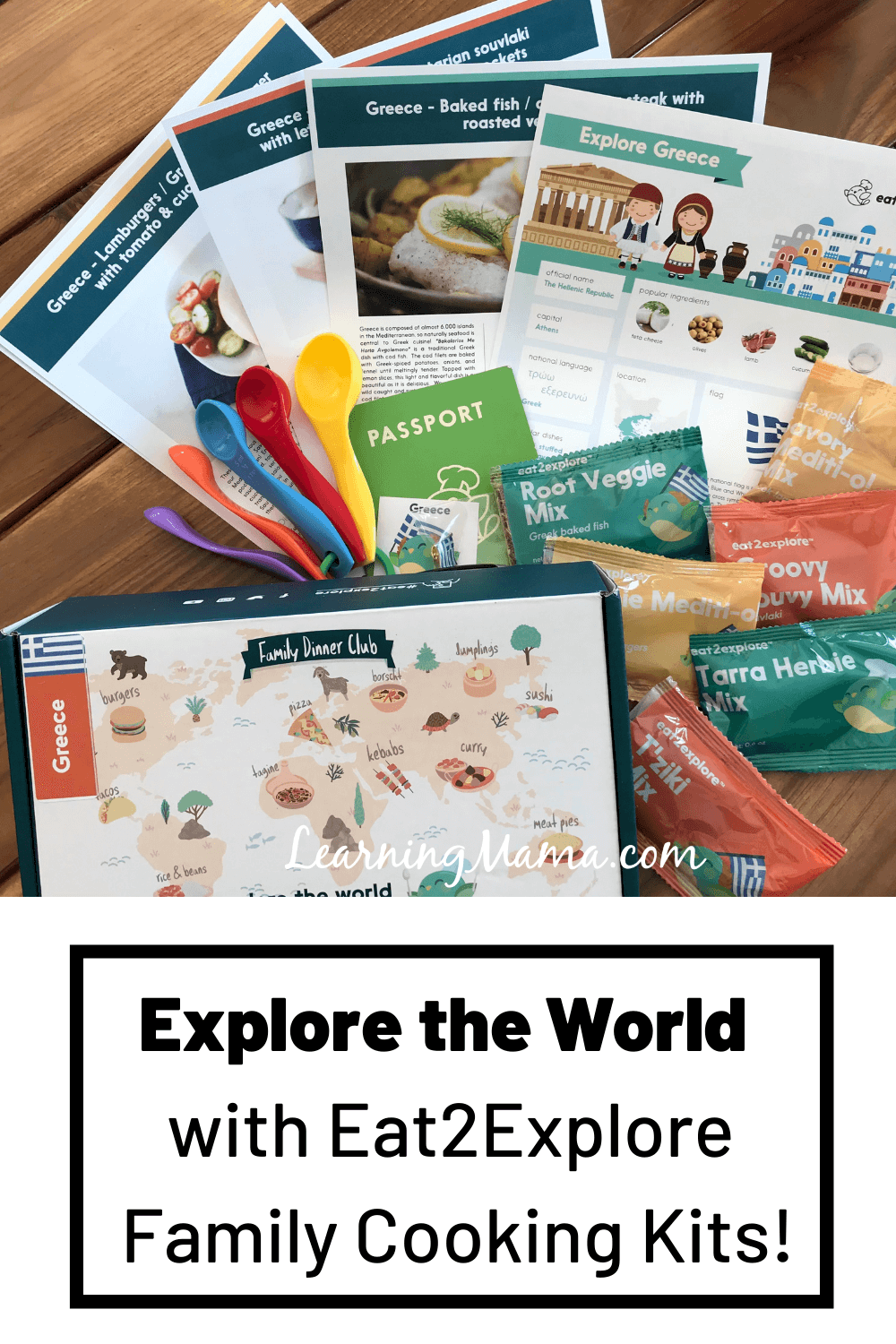 I received a sample monthly cooking box from Eat2Explore in exchange for a review. All opinions are my own. See my disclosure policy for details. This post contains affiliate links.
Eat2Explore was born out of a desire to help busy families make memories with their children while exploring culture and building their life skills in the kitchen. Since my motivation for homeschooling goes way beyond academics and raising kids who are confident in the kitchen is important to me, I thought this would be right up my alley!
Eat2Explore subscription boxes, called Explorer Boxes, are designed to help you explore, experience, and create the flavours of the world, one country at a time. You can choose to sign up for a full year of monthly boxes (for the best deal) or try it out for 3 or 6 months. You can also sign up on a month-to-month basis. Choose between exploring one country (or two or three!), a continent (four countries), or travel the world with twelve. The available countries change periodically, and new ones are added regularly.
Countries currently available are:
Brazil
China
Ethiopia
France
Greece
India
Israel
Italy
Japan
Kenya
Lebanon
Mexico
Morocco
Peru
Singapore
South Korea
Spain
United Kingdom
USA north
USA south
Each Box Contains:
3 Recipe Cards
Essential Spice/Sauce/Grain Mixes
Shopping List
Country Explorer Brochures
Activity Sheets
Collectible Cooking Tool
Country Sticker (for your Eat 2 Explore Passport)
Flag Pin
Bonus: Eat to Explore Explorer Toolkit!
Once you've received your box, don't forget to check out Eat2Explore's online resources to add to your experience.
Included with your order is access to the online Explorer Toolkit. These are additional resources include printable recipe cards, curriculum guides, lesson plans, activity sheets, shopping lists, as well as cooking videos (eg. how to zest a lemon).
Related: Adding Cooking to the Curriculum
You can easily print as many copies as you need of the activity sheets that are included in your box so that each of your children can have their own.
Our Experience with Eat2Explore
We received the Greece Explorer Box, and it was well-received by my kiddos! All three of my kids, (ages 6, 10, and 13) were able to contribute to the meals we created. The recipe cards include a handy little chef hat guide to help you determine how advanced your child's cooking skills need to be to complete each step. My 6-year-old could easily do any of the steps marked with a 1 hat rating and some of those with a rating of 2 hats, and my 10-year-old could do all of the 1 & 2 hat ratings as well as many of those with 3 hats. My 13-year-old already plans and cooks a dinner a week for the family and was able to do it all independently.
One of our recipes called for a vegetable we had never prepared in our family before, which was a great learning experience. We learned to cut, cook, and prepare fennel; we also learned that we don't really care for it! Our Greece box meals were chicken souvlaki with lettuce, tzatziki & pita pockets, baked fish with roasted vegetables, and lamburgers with tomato & cucumber salad. Yum!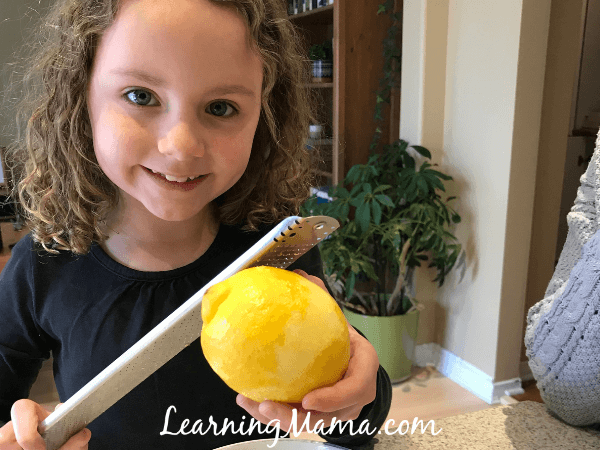 One of the perks of the Eat2Explore subscription box is that you don't have to try to get your hands on difficult to find spices that you may very well only use once. I'm sure I'm not the only one who has had to hunt through various stores to find a specialty ingredient for a recipe only to have it go stale long before it's ever used up!
Our favourite recipe was the souvlaki, and the only thing I would change about these cooking subscription boxes is to include the recipes for the seasoning mixes. We've made souvlaki at home before, but this was by far our favourite and we would love to make it again! So good.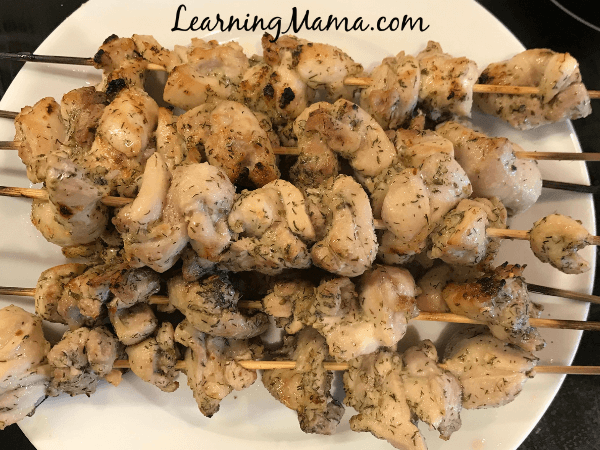 Eat2Explore Cooking Subscription Boxes are Perfect for:
Busy families who want to experience world cultures and cuisines without doing a lot of planning
Families who need a little inspiration to get the kids into the kitchen.
Parents, grandparents, and others who want to give experiential or non-toy gifts to children.
Individual homeschoolers or co-ops who wish to have a group experience exploring countries and cultures together. Groups could cook at home and bring the food to a meeting/class, or even cook together in a large kitchen.
Click on over to Eat2Explore and see all that they have to offer or buy it on Amazon!