Inside: More than 40 toy-free gift ideas sure to please any child on your list
Whether you're trying to simplify your family life, reduce clutter, combat growing materialism, or find a present for the kid who has it all, this list of non-toy gift ideas is what you need! Whatever your reason for looking for alternatives to toys for Christmas and birthday presents, you will be sure to find something here that won't end up donated in the next 12 months — or worse, dusty and broken at the back of a closet.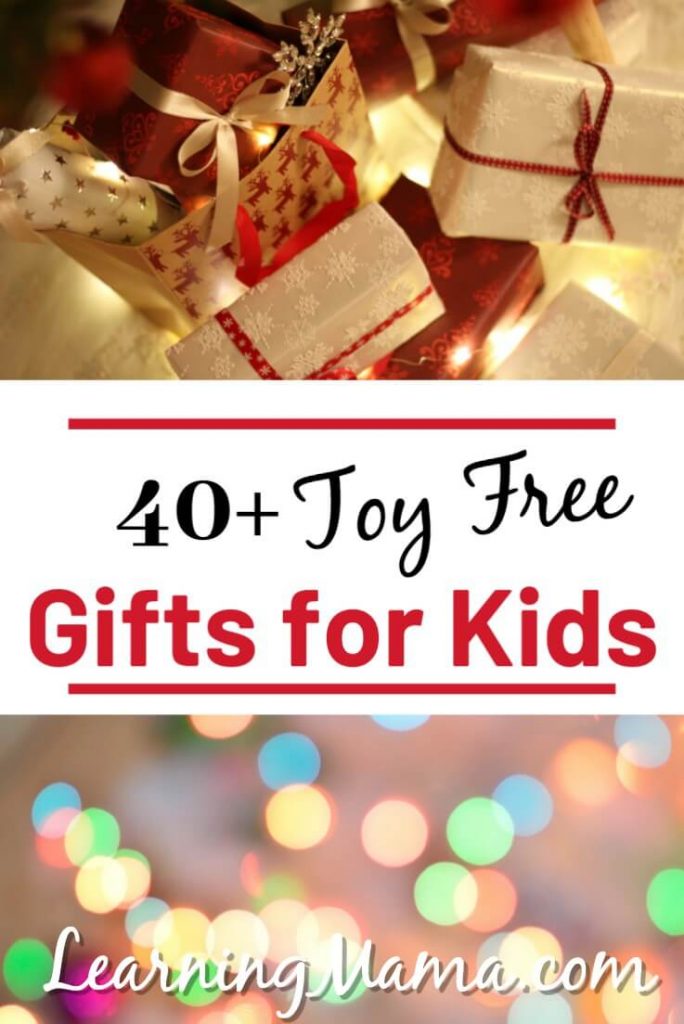 This post contains affiliate links. See my disclosure policy for details.
Just to be clear: I don't have anything against toys! We love toys! But if your family is anything like mine, your children probably already have more than they need in this department. And there are so many more options out there that are even better than toys!
Non-Toy Gifts for Kids of All Ages
Experience Gifts
These are the truly clutter-free gift options! I think sometimes we shy away from these types of gifts because there's nothing to wrap up and put a bow on — but they really are worth it! So make a do-it-yourself voucher for your gift if there isn't any paper or ticket to give and give the gift of memories to that special child!
Memberships to local zoos, museums, clubs. My children once received a  year-long membership to a local indoor play gym and had so much fun!
Tickets to plays, movies, concerts, or sporting events
Admission to a skating rink, bowling alley, or mini-golf
Vacations & Road Trips
Learning Gifts
A gift of lessons or classes can be a great way to help a child explore his or her interests or develop a desired skill! It's also a great gift from grandparents or other family members when a child has expressed an interest but the family hasn't found room in the budget for it.
Book Gifts
If you've been hanging out for any length of time on my website (or visited my house for more than 5 minutes!) you'll know that we're crazy about books around here. I think books make pretty much the best gift for any occasion! Also, check out my list of gift ideas for book-lovers for more gift ideas for the bibliophile in your life!
Subscriptions Gifts
Is there anything more exciting to a child than receiving mail? Giving subscriptions gives the child the thrill of seeing mail addressed to themselves.
Magazines. Our Kids love Focus on the Family's Clubhouse and Clubhouse Jr. Magazines.
Science, Art, cooking, or craft subscription boxes.
Game Gifts
Over the years, my kids have LOVED getting games as gifts for birthdays and holidays. One of my children loves games so much, it's pretty much all she asks for! Card games, board games, group or individual — there are so many options out there! Here are a few compiled lists to help you out, or check out my top recommendations in my Amazon store: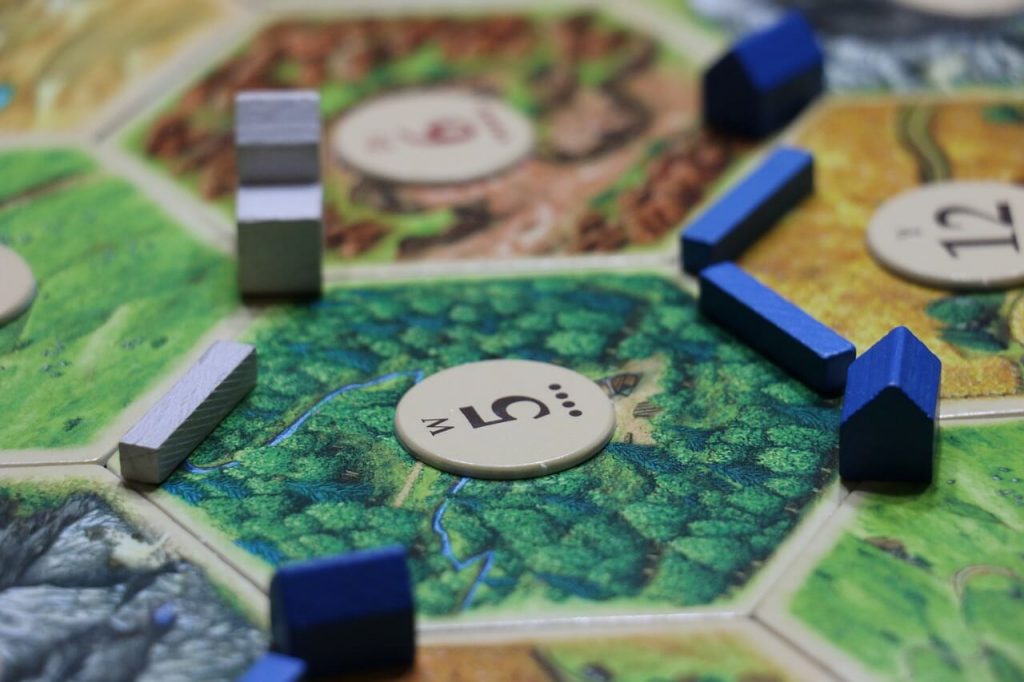 Clothing Gifts
While some kids might not appreciate this practical gift, some kids really love getting new clothing! Make sure to investigate their favourite colours, styles, and sports teams before making your selection. Hats, jewelry, purses and other accessories can also make great gifts.
The Gift of Creativity
Kids are born creators and always appreciate new supplies to support these activities. Craft kits and art supplies are a great way to nurture a child's creativity!  From Crayola craft tubs to watercolour kits, there's something for all ages!
Gifts That Feed Their Passions
Digital Gifts
If you're looking for a completely clutter-free gift, then digital is definitely the way to go!
The Gift of Giving
Since most of us already have almost everything we want and need, giving to others less fortunate than ourselves can be a great choice. Besides the good it does to others, it also teaches our children (and ourselves!) that it truly is better to give than to receive. Here are some options for giving and serving:
Samaritans Purse offers child sponsorship and so many other gift options to help people around the world!
Donate toys to local kids in need (this is still toy-free on your end ;))
Volunteer together (local food bank, homeless shelter, animal shelter)
I hope these toy-free gift ideas have gotten your creative juices flowing and helped you think outside the toy box for your next gift-giving occasion! Please add your own suggestions in the comments below!