Notebooking is a great tool for the classical homeschool — it gives order to your learning while also allowing room for creativity and personalization. It's simple, effective, economical and enjoyable!
With notebooking, your children can create a beautiful record of their learning, regardless of how much writing or drawing they are interested in or capable of doing. And it incorporates many of the things classical homeschoolers are doing anyways — narrations, dictations and copywork.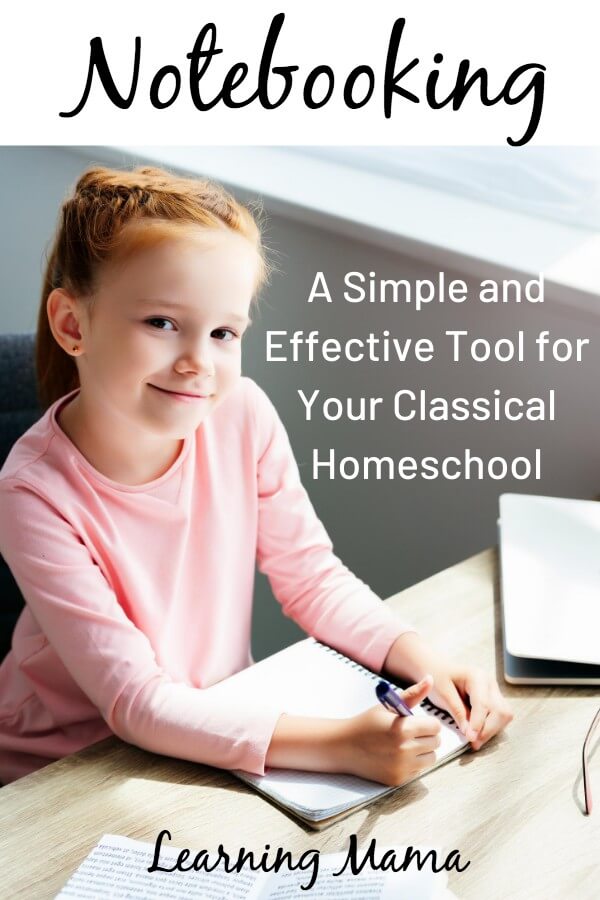 This post contains affiliate links. Please see my disclosure page for details.
Notebooking is a great tool for all ages and subject matter!
For your youngest learners, use notebooking to record their narrations for them and allow them to illustrate. You can also have them copy a sentence or two if they are able.
It's really a format that grows as they do — eventually, they will be reading or researching their own topics and narrating or outlining independently!
Notebooking can be used for almost any subject too — history is a wonderful place to start, but don't stop there! Use it for art appreciation, science, geography, composer study and more.
Over the years, I've created my own pages for our history studies with Story of the World which I shared with my readers. It was pretty labour intensive, but we are still using and enjoying them. Since then, I have discovered a much easier way to use notebooking in our homeschool: Productive Homeschooling ProSchool Membership!
Productive Homeschooling is a notebooking game changer for me. Making your own pages is so time-consuming! Trying to get the line spacing just right, accidentally deleting hours of work (yes, I did that!), hunting for coordinating public domain images to jazz them up.
Pre-made pages are ideal and so much easier but it can be pretty hard to find what you're looking for. Now, I no longer have to hunt down multiple notebooking pages for each subject! Productive Homeschooling has pages for all subject areas, plus copywork all on one site!
Use notebooking for simple & affordable science curriculum
Over the years I have spent A LOT on science curriculum. I've bought e-books, textbooks, encyclopedias, lapbooks, lab kits & notebooking resources. We've enjoyed many (not all!) of these products, but we could have saved a bundle by simply using our library cards, a three-ring notebook, and sticking more closely to The Well Trained Mind's science recommendations.
Notebooking is a very simple and cost-effective way to teach science to your elementary-aged students. And it just so happens that it also works perfectly with The Well Trained Mind's grammar stage science recommendations. I so wish I had discovered this years ago when I first began plotting our homeschool path and making our curriculum choices! 
There are many free, printable notebooking pages available online but a membership to Productive Homeschooling could still have saved me so much!
All you need to do is use science encyclopedias or library books of your choosing, read, narrate and add in additional activities as appropriate. Here is a sampling of what is available from Productive Homeschooling for a year of biology study:
 Mammals Notebooking Pages
Amphibians Notebooking Pages
 Reptiles Notebooking Pages
Fish Notebooking Pages
Anatomy Notebooking Pages
Birds Notebooking Pages
Marine Invertebrates Notebooking Pages
Plant and Trees Anatomy Notebooking Pages
They've got pages for astronomy, lab reports, the periodic table and more! Check out all their awesome science-themed pages here.
Use notebooking in every area of your homeschool!
Here are just some of the ways you can use notebooking, and Productive Homeschooling's notebooking pages  in particular, in your classical homeschool:
History: Productive Homeschooling has Ancient, Middle Ages, Early Modern, and Modern History notebooking pages as well as Timeline/Book of Centuries pages. If you are using Story of the World, check out my own Volume 1, Volume 3 and Volume 4 Notebooking Pages.
Fine Arts: Use notebooking to record learning in composer & artist study. Narrate for picture study.
Geography: Productive Homeschooling s has a good selection of maps, as well as country, states and provinces study pages.
Language Arts: Use Productive Homeschooling for copywork and literature narrations. There are even Latin & Greek word study pages available!
Nature Study: Bird, plant, tree, and flower study pages are available, as well as nature study journal study pages.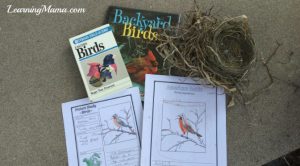 Productive Homeschooling is a great resource for classical homeschoolers! You can, of course, simply use plain lined paper for your notebooks. That's what we did for years until I discovered all of the creative, pre-made options available. But I'm so glad that we changed up our notebooks — it has made a huge difference in my children's enjoyment of her written work!
Notebooking Resources For Your Homeschool
Besides Productive Homeschooling, making your own, or using plain lined paper, there are other online resources, both free and paid, for notebooking pages. Here are a few to check out, but you will often have success just googling what you are looking for:
If you are interested in finding out more about incorporating notebooking into your homeschool, I urge you to check out the many helpful articles and videos on the Productvie Homeschooling website and to take advantage of their Free Product Sampler.