Think the only way to avoid losing math skills over the summer is to homeschool year round? You CAN put the brakes on summer slide AND keep your summer break, too!
I've heard many homeschool moms say they wish they could homeschool year-round, but they just really need that summer break. These moms recognize that while their long summer break meets moms need for a change of pace and refreshment, their kids aren't always better off for it.
Summer slide is a real thing, folks! Any homeschool mom or school teacher can attest to the fact that the first month or so of school in the fall is lost almost entirely to review, especially when it comes to math. Some estimates suggest that up to three months of learning is lost over summer break! Yikes!
So what's a homeschool mama to do? Does she need to give up on her ideal of summer vacation?
Here's the good news: you CAN stop your kids from losing all the gains they've made this year AND still enjoy your summer break.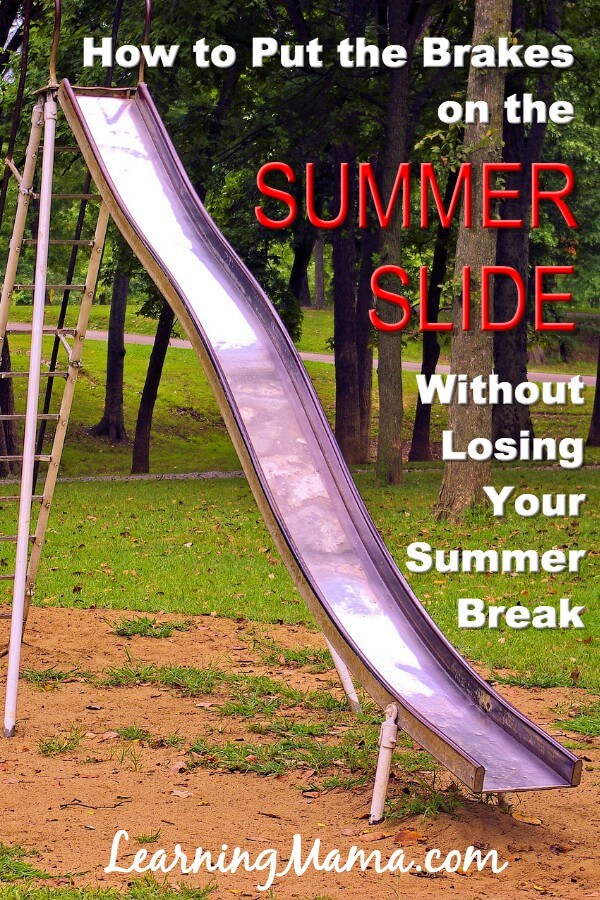 This post is sponsored by CTCMath. I received access to this product and was compensated for my time. As always, all opinions are my own.
Here's how you can put the brakes on the summer homeschool math slide without losing your summer break.
5 Fun Ways to Keep  Math Skills Sharp Over the Summer
Add some math stories to your read aloud line-up. Our favourite is the Mathmagic book from the old Childcraft series.
Play games. Just about every game provides practice with numbers, patterns, or matching!
Get them into the kitchen. Baking and cooking are great ways to make math meaningful! Measuring, following a recipe, or for a challenge, try doubling a recipe!
Help them run a lemonade stand or yard sale. With so much of our purchasing today being done electronically,  kids don't often get practice handling money and making change.
Add some fun online math games or apps. Our favourite online math program is CTCMath which we've been using regularly for almost a year now as a math supplement.
All of these math ideas are fun and effective, but the easiest, most mom-friendly one is CTCMath. No mess, no prep, no effort from me required! This is one learning activity that will remain on our daily list all summer!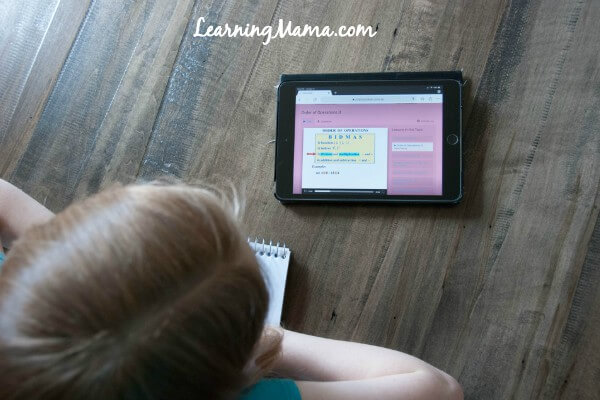 >> Keep reading to find out more about CTCMath and enter to win a subscription for your whole family for one full year! <<
Put the Brakes on the Summer Slide with CTCMath
What is CTCMath?
CTCMath is a subscription-based, online math curriculum for kindergarten through grade 12. A Single Student Subscription gives your child full access to ALL grade levels and lessons so they can review old content or work ahead — whichever will serve them best! And a Family Membership will provide your whole family with access. This is definitely an advantage CTCMath has over other online math options — you aren't locked into a particular grade level, nor do you have to complete a level before your 12-month access runs out!
Each CTCMath lesson begins with a short video tutorial, and then the student can work through the questions and problems. A big bonus for the parent is the fact that there are no correcting to be done, and kids enjoy the immediate feedback when they make an error.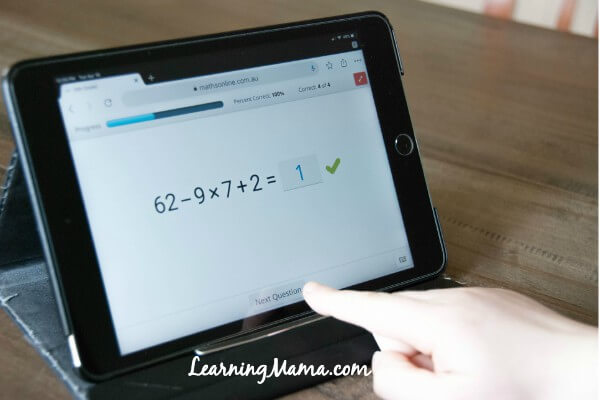 As I already mentioned, students can jump around from lesson to lesson, grade to grade, and work at their own pace. While they can choose their own lessons and navigate their own path, if you prefer, you can also assign lessons. You can also hide the grade levels if you happen to have a kiddo that's sensitive to that.
What Makes CTCMath Ideal for Preventing Summer Slide?
It's independent. After setting your student up, you can choose just how hands-on or hands-off you want to be. No extra work for mama is always a win in my book! I get a weekly email summarizing my student's progress, that's it.
Lessons are short. Your student can keep their math skills fresh with just 15 minutes a day.
Kids learn at their own pace. I love the flexibility of CTCMath!
It's fun! CTCMath isn't just lessons and math problems. There are also 3 fun games: Times Tables Shoot 'Em Up, Swap the Pieces (I found this one both challenging and addictive!), and Speed Skills
CTCMath also offers a variety of subscription lengths to meet your needs so you can buy a monthly membership (perfect for preventing summer slide!) or an annual one. They even have a special rate for homeschoolers — 60% off! CTCMath is also offering a bonus 6 months added on to your subscription!
Try a free trial lesson from any level and see if CTCMath is right for you, and don't forget to enter for your chance to win a 12-Month Family Membership.
Have you noticed a significant loss of math skills over the summer with your homeschoolers? Do you have any plans to help minimize the slide this summer? Why not give CTCMath a try!
Enter to Win a 12 Month Family Membership to CTCMath!
Connect With CTCMath:
More Summer Learning Ideas:
Summer School for Homeschoolers (and Other Kids Who Like to Have Fun Learning)
100 Things to do Outside with Your Kids This Summer
Celebrating Summer with Mixed-Media Art